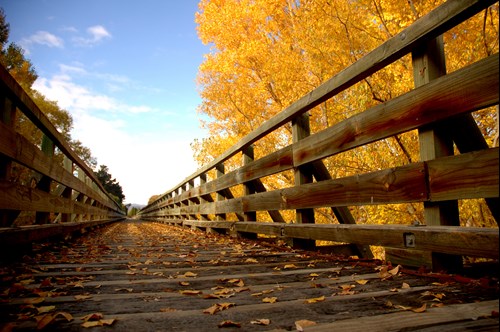 TRANSPORT BETWEEN QUEENSTOWN/QUEENSTOWN AIRPORT AND CLYDE (RAIL TRAIL)
Sorting out public transport to Clyde can be the beginning and end of self-planning an Otago Central Rail Trail experience.
To help with this we have simplified bus services into an easy-to-follow colour coded PDF download (left of screen on desktop, scroll down when viewing on mobile).
We also hope the following helps with your decision-making.
Rather than rush off to the Otago Central Rail Trail immediately on landing at Queenstown International Airport, our advice is to spend the night in one of New Zealand's most popular tourist destinations.
Another reason for suggesting this, daily bus services from Queenstown to the Rail Trail head at Clyde depart at 7.45am and 9.15am. Earlier than most early bird flights have touched down.
Should you hire a vehicle in preference to bussing – Queenstown spoils you for rental vehicle choices – and you don't fancy a night in Queenstown, we recommend making the most of your road trip to Clyde. On leaving Queenstown detour to historic Arrowtown before a leisurely cruise through the Gibbston Valley (home of AJ Hackett Bungee and numerous high profile vineyards) and into the spectacular Kawarau Gorge (Goldfields Mining Centre and Goldfields Jet) to the Cromwell Basin, heart of the Central Otago wine industry and home to Highlands Motorsport Park and National Motorsport Museum. From Cromwell, it's 20 minutes of scenic lakeside motoring through the Cromwell Gorge to overnight in Clyde or Alexandra.
A third option to the bus or renting a vehicle is organising with your bike hire company to collect you from Queenstown Airport or Queenstown itself. This can be costly as travel to and from Clyde has to be factored in.