---
---
---
---
---
Subway
50 Centennial Ave.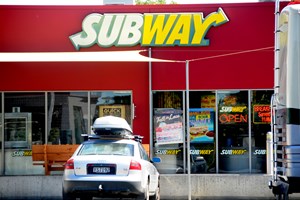 ---
The Cellar Door
143 Centennial Avenue. Ph: 03 448 6926
---
Stadium Tavern
8 Centennial Ave. Ph: 03 448 7006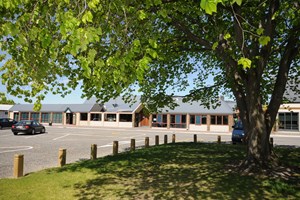 ---
The Rock Bar &Grill
19/24 Tarbert Street. Ph: 03 448 8384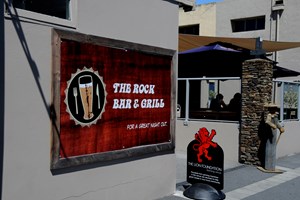 ---
Ninety Six
96 Centennial Avenue. Ph: 03 448 6482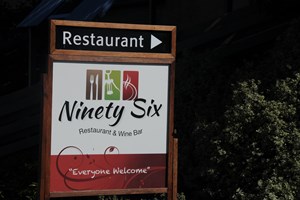 ---
Tin Goose Café
22 Centennial Avenue. Ph: 03 448 5995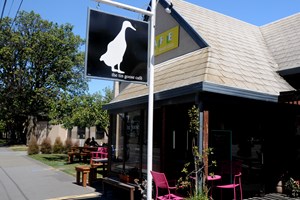 ---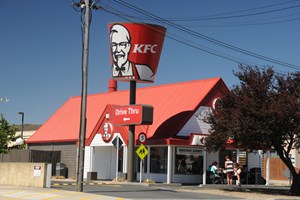 ---
Monteith's Brewery Bar
26 Centennial Ave. Ph: 03 448 9189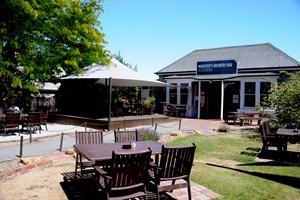 ---
Café Rossi
23 Tarbert Street. Ph: 03 448 6550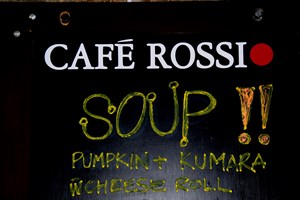 ---
New World
89 Centennial Ave.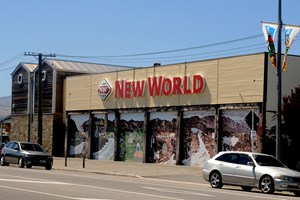 ---
Night and Day Dairy
120 Centennial Ave.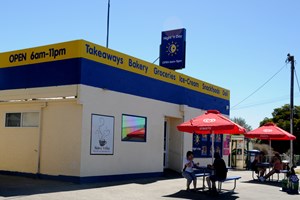 ---
Sushi Cafe
49 B Centennial Ave. Ph: 021 0842 2636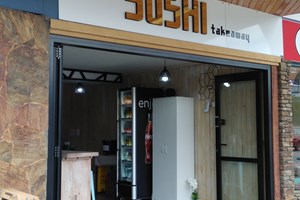 ---
Avenue Bakery
61 Centennial Avenue. Ph: 03 448 8022
---
The Bakery Alexandra
82 Centennial Avenue. Ph: 03 448 5225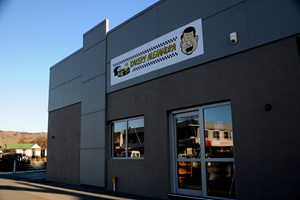 ---
Kebab Time
51 Centennial Avenue. Ph: 03 448 6941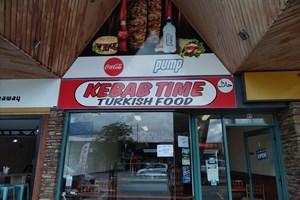 ---
Fishtail Restaurant & Bar
Indian restaurant. 57 Centennial Avenue. Ph: 03 448 7454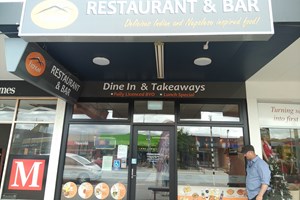 ---
Thai Crom
49 Centennial Avenue. Ph: 03 448 7712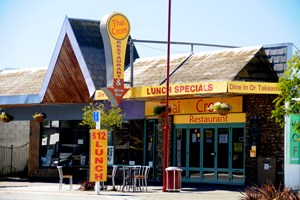 ---
The Courthouse Café & Bar
8 Centennial Ave. Ph: 03 448 7818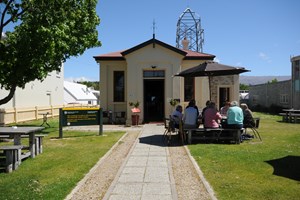 ---
Sweet Basil Thai & Kiwi Food
73 Centennial Avenue. Ph: 03 448 5444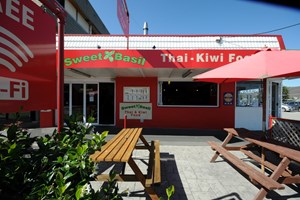 ---
Side Walk Café
72 Centennial Avenue. Ph: 03 448 9021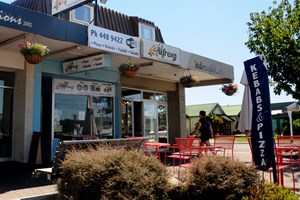 ---
Central Stories Museum and Art Gallery
An Alexandra must-see is the Central Stories Museum and Art Gallery, located on Centennial Avenue. The museum has audio-visual displays and houses several living examples of the most critically threatened skinks in New Zealand. Within the museum there are different exhibits, including gold mining and the early pioneering farmers with history of the merino sheep, dredging and the battle farmers had against rabbits. The Art Gallery often has new displays and exhibitions. The Museum and Art Gallery are situated in the same building as the Alexandra i-Site Visitors Centre.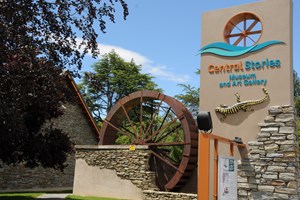 ---
Old Courthouse
The old Courthouse is one of the town's oldest stone buildings which played an important part in the day to day life of the Central Otago goldfields. It opened in 1879 and operated until 1972. Reopened & refreshed in September 2009 as the Courthouse Cafe & Bar. Open 7:30am to 4:30pm Monday to Friday & 8am to 4pm Saturday & Sunday. 8 Centennial Avenue.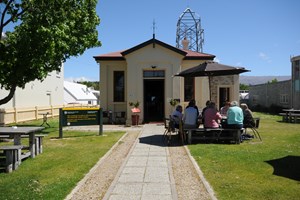 ---
Clutha River Cruises
This journey is on a pontoon craft, which is capable of seating 17 adults comfortably. This cruise explores the Roxburgh Gorge on the Clutha River that will take you back to the European and Chinese gold rush that happened on the banks of the Clutha River. Remains of miners cabins are hidden by Matagouri, Thyme, and spectacular schist rock. These tours give you a historic experience, which takes 75 minutes covering 50 km of the stunning Central Otago scenery. Customers can look forward to a commentary of the history of the area, with some of the focus being on places of interest such as the miner's huts, rock shelters and of course the legendary Doctors Point Gold Mine. Ph: 03 449 3155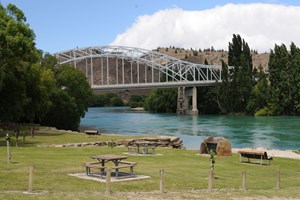 ---
Anniversary River Track
Journey beside the impressive Clutha River on The Anniversary River Track, which starts in Alexandra and finishes in Clyde, making it a great way to spend some time by bike or foot.  It is sign posted 300 meters along Earnscleugh Road. Maps are available from the Alexandra i-SITE Visitor Centre. The track hugs the Clutha river banks most of the way to Clyde. There are many good picnic areas shaded by wilding willow trees.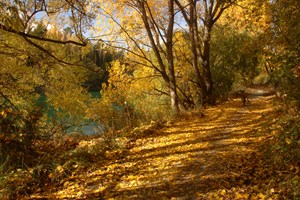 ---
Roxburgh Gorge Walk
Look out for the sign when you have crossed over the Shaky Bridge that leads you to the Roxburgh Gorge Walk. There are maps available from the Alexandra i-SITE Visitor Centre.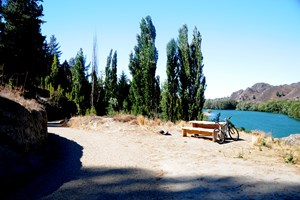 ---
Iconic Alexandra clock
To access the Alexandra clock, you will need to find the track which is located at the Shaky Bridge that crosses the Manuherikia River. Follow the track from this point and you will find the 11 metres tall iconic clock which provides fabulous views of Alexandra and the surrounding mountain ranges.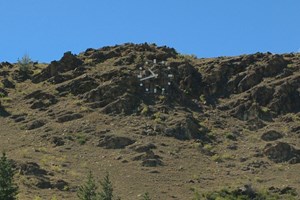 ---
Earnscleugh Tailings Reserve
To find the Earnscleugh Tailings Reserve from Alexandra, you will need to cross the bridge over the Clutha River and turn right into Earnscleugh Road. After 3km along this road you will turn into Marshall Road. At the end of this road is the car park and information kiosk for the Earnscleugh Tailings Reserve. There are several walking areas from this point. You will see millions of cubic meters of earth that has been moved in the frantic hunt for gold. This view is breath-taking and unbelievable.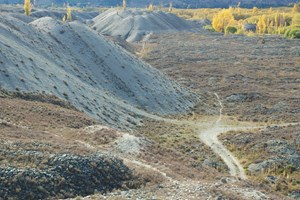 ---
Pioneer Park
Pionner Park is located in its centre with tennis courts and childrens playpark. On Saturday mornings over the Summer and Autumn, you will find Market Stalls.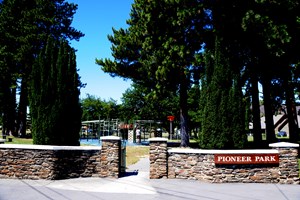 ---
The Molyneux Aquatic Centre
This pool has excellent facilities including an indoor 30m heated pool, a children's heated pool, and spa inside. Over summer months there is an outdoor pool which is very popular with children. Reception also sells refreshments. The Molyneux Aquatic Centre is Located on Boundary Rd. For more information or enquiries, please phone: 03 448 8653.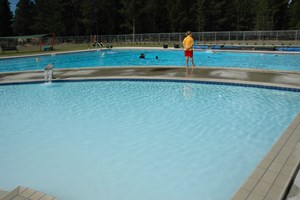 ---
The IceInline Sports Complex
The Iceinline Sports Complex (Inc) is an Incorporated Society which owns and operates an outdoor a full 60 x 30 meter Olympic sized ice rink in Molyneux Park, the largest one of its type in New Zealand. Come along and skate in a friendly atmosphere with friends and family. Open mid May -mid August.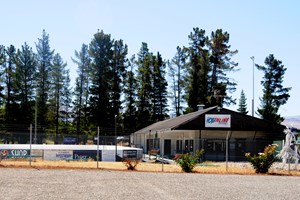 ---
Alexandra Golf Course
Alexandra golf course is scenic as well as challenging.
State Highway 8. Ph: 03 448 8204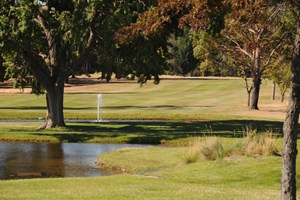 ---
Alexandra Bowling Green
Alexandra bowling green has two outdoor greens and four rink indoor complex which has recently been recarpeted, allows you to play bowls all year round.
Molyneux Park. Ph: 03 448 5200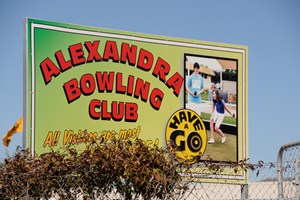 ---
Fishing for Trout
Fishing for Trout is popular with locals and holiday makers. You have the choice of 2 rivers. The Clutha River runs through Alexandra town ship and Manuherikia River enters the Clutha just below the township. You can view it when crossing the Shaky Bridge. There is fishing maps available at i-site which show many locations for explore the local area and fishing.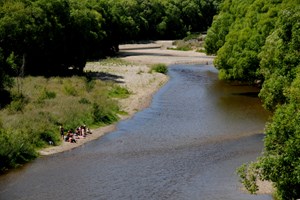 ---
The first Central Otago grapes were planted in the Alexandra Basin by French gold miners in the 1860's. Some wines were sold at this time but full-scale commercial wine making did not begin in earnest until the 1980's. The difficult and complex pinot noir grape is the speciality of the basin and the unique landscape, terroir and climate all contribute to perfect growing conditions and exceptional wines from over 30 growers, vineyards and winemakers.
Hawkdun Rise Vineyard
The Hawkdun Rise vineyard is small, planted in 1994. The vineyard is planted in predominantly Pinot Noir with a small amount of Gewürztraminer. The scale of the vineyard is just enough for the couple to manage "with a little help from my friends," says John.
more info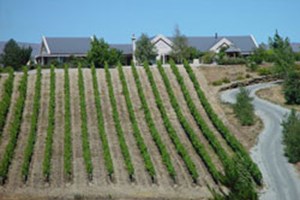 ---
Alexandra Blossom Festival
The annual Alexandra Blossom Festival, New Zealands longest running festival, started over 50 years ago to raise funds for community projects and celebrates the start of spring. Still going strong the Alexandra Blossom Festival has expanded to include popular events such as the Wool On fashion design competition and Race around the clock. There are a huge list of activities and events happening over this period check out www.blossom.co.nz for all the details.
When: 27th to 29th September 2020
---
Alexandra Summer Markets
Friendly, informal, European-type market open to any stall holder whether they sell plants, produce and craft or food, imported items and second hand goods. 
The season starts with the Labour Weekend market and then every Saturday from 10 a.m. in December, January and February. In late January the market is joined by a local farmers market selling fresh produce. The final market is on Easter Saturday in conjunction with the Central Otago Bunny Hunt. 
Where: Pioneer Park
For further information contact 
(03) 4492 119 or lojo.rico@xtra.co.nz 
---
The Great Alexandra Easter Bunny Hunt
This is a great weekend to spend in Alexandra with a number of exciting events taking place. It all starts off with the Great Easter Bunny Hunt. For those not interested in hunting head to the markets on the Saturday, they offer a huge array of arts, crafts, clothing, gardening, food, local produce and goodies, infact there is something for everyone. 
When: Easter Saturday
---